Regional Information
Location
Marlborough is situated in the north-east corner of the South Island. It is easily accessible by ferry, train, air, or road.
Blenheim
Marlborough's main town, Blenheim, has a population of 29,280 and is the hub of the famous Marlborough wine district. Naturally, the town features many fine restaurants focused on local wines and food. It also has a stylish public art gallery, a museum and colonial village, glorious public and private gardens to visit, theatres and cinemas and shops to explore.
From Blenheim you can take wine and food tours, garden tours, river boat cruises or start a day exploring from the i-SITE Visitor Centre at Blenheim Railway Station.
Renwick
Renwick, population 2,580, is a satellite village to Blenheim, right in the heart of the vineyards. It boasts a local history museum and public library, a supermarket, pubs with local beers, accommodation and some service shops.
Picton
About 25 km north of Blenheim is the seaside town of Picton, population 4,790 and the starting point for walks, outdoor adventure eco-tourism, boating and cruises in and around Queen Charlotte Sound. As the ferry transit point from Wellington, Picton is geared to visitor needs with many cafs offering fresh food and excellent espresso, several fine craft galleries, grocery stores and a supermarket.
Havelock
Charming Havelock township, population 588 and the home town of Nobel physicist Lord Ernest Rutherford, is the greenshell mussel capital of New Zealand, celebrated in local restaurants. Havelock's boat harbour is the access point to the stunning Kenepuru Sound and remote shores of Pelorus Sound. Boat trips leave regularly for fishing, mussel farm visits and scenic tours.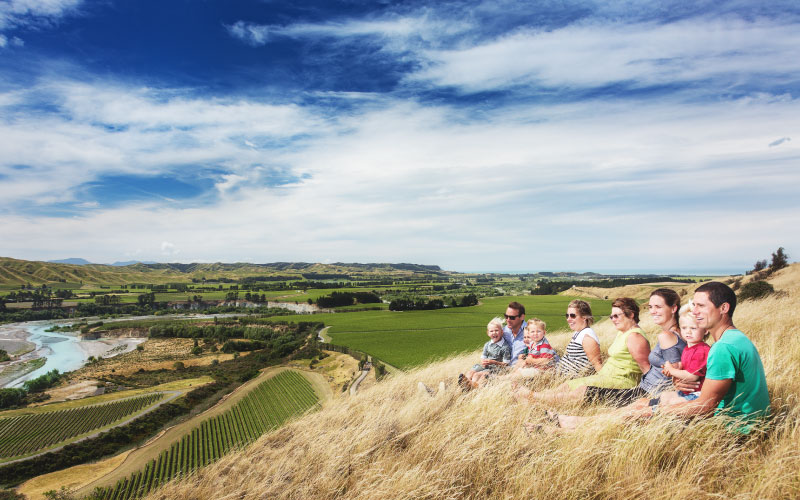 Seddon
Seddon township, population 552, is 20 minutes south of Blenheim and services the agricultural and viticultural communities of the Awatere Valley. A few shops cover essential supplies, while a new caf/art gallery/wine bar offers tastings of local wines.
Climate
Blenheim regularly claims the highest sunshine hours in New Zealand, and has low rainfall. Each season in Marlborough has its distinct appeal: summer brings long warm days and stunning evenings; autumn promises clear, still days, a blaze of vineyard colour, and is one of the best times to explore; winter is short and may bring a spectacular rim of snow on the distant high country mountains; spring arrives with a sudden burst of cherry blossom and leaf, and the opening of gardens to view.