Port Marlborough Support post flood
As we get closer to the busy summer season, Port Marlborough remains committed to helping Marlborough Sounds' residents with free parking and free and discounted berthing.
The following has been arranged:
October and November 2021
Visitor berthing
Short term (under 2 hours) - free except Labour Weekend 23 to 25 October, Marlborough Anniversary 30 October to 1 November and Christchurch Show Weekend 12 to 14 November 2021
Standard rates to apply to longer than 2 hour stays - this is a function of capacity and ensuring there is room to share around. Rates from October are $7 for 4hours and $16/day.
Longer-term berthing
Marlborough Sounds Marinas can offer berths subject to availability, prior to December, at the very reduced rate of $210 per month for vessels under 8 metres e.g. runabout for October and November- car park in marinas carpark included (no overnight stay on vessel).
Availability on Labour weekend 23-25 October, Marlborough Anniversary 30 October to 1 November, Christchurch show weekend 12 - 14 November are expected to be very scarce.
December 2021
From 13 December 2021, standard rates for berthage apply.
Parking available to these residents: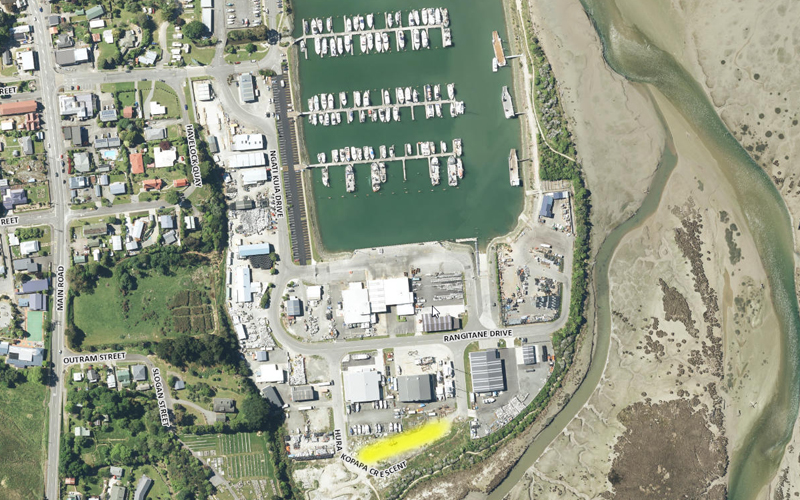 Highlighted is the free parking area available to Sounds' Residents
In Havelock
Havelock Marina can provides free parking for Sounds Residents only in the gravel area in the vicinity of Compound B (highlighted in yellow below). Sounds Residents that wish to have their car parked in a more central area, would be required to pay the $6 per day and park in the Pay and Display area. The offer of the free parking is not available to batch owners.
In Picton
The parking space is very constrained with many marina berth holders in Picton Marina using space as well as traffic to the area increasing with upcoming pubic holiday weekends and the summer holiday period approaching. Working is being done to identify potential overflow car parking areas. In the meantime standard parking charges apply for those choosing to use the carpark areas.
NB. Please note that Marlborough Sounds residents should use the Havelock Transfer station or the facilities by Picton Coathanger Bridge for household rubbish. The marina facilities are for boat only rubbish.
For updated details, please also go to Port Marlborough's website with support information
Go to the Port Marlborough's web page with support information
Go to Meeting details for the Kenepuru Sound Community meeting web page held on 24 September 2021