Kahili and Yellow Ginger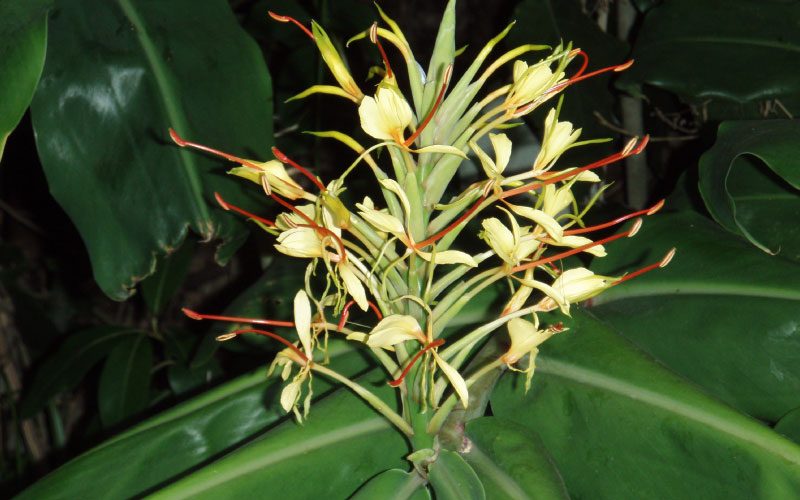 Both Kahili Ginger and Yellow Ginger are established in the higher rainfall areas of Marlborough, particularly the Marlborough Sounds. Marlborough District Council is aware that this species poses a risk and is supporting research into any opportunities for biological control as they arise.
Marlborough District Council and/or Department of Conservation welcome any information about the occurrence of this plant. Land occupiers are encouraged to control infestations. Both species of ginger are also unwanted organisms under the Biosecurity Act 1993 given it is on the National Pest Plant Accord list of species banned from sale, propagation, distribution or commercial display.
Go to the National Pest Plant Accord list
Should you see this plant please report it to the Marlborough District Council.
Go to the Department of Conservation website
Go to the Weedbusters website for further information, control tips and images