Landscape Issues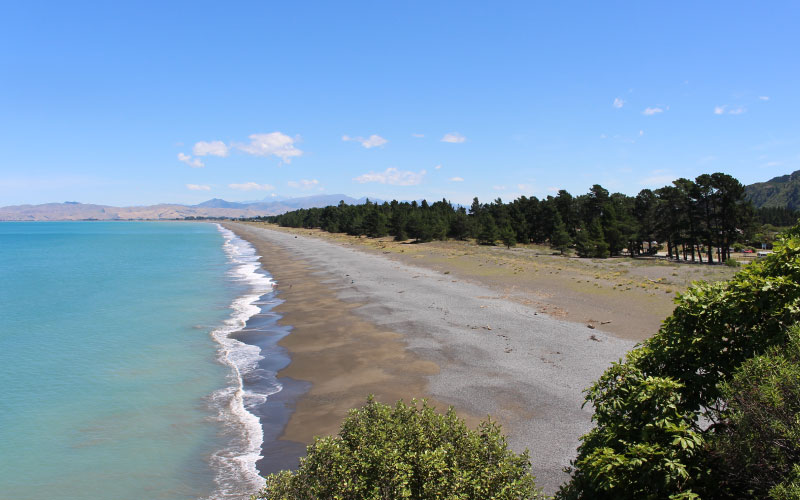 Background
The Marlborough region is very diverse geologically and climatically and, like the region's biodiversity, the landscapes are consequently varied and unique. They include the steep and majestic mountains, rolling dry hill country and productive lowland plains of South Marlborough, and the wet river valleys and unique Marlborough Sounds coastal environment of North Marlborough. Landscape includes both the physical environment and the perceptions of those viewing or experiencing it. While landscape includes scenic and aesthetic values it can also be important for ecological, social, cultural and economic reasons. Various sections within the Resource Management Act 1991 require councils to provide for the preservation and protection of outstanding natural features and landscapes, natural character and amenity values. However, landscape planning and regulation has proved very challenging around the country since 1991. This is partly due to the subjective nature of defining high value landscapes and partly because controls on landscape (and therefore on land use and development) may result in restrictions on private property rights and economic opportunities.
Reviewing the significance of Marlborough's landscapes
To assist in the review of the landscape provisions contained in the Wairau Awatere Resource Management Plan and the Marlborough Sounds Resource Management Plan, in 2009 the Council commissioned Boffa Miskell Ltd to reassess Marlborough's landscapes, characterising and evaluating them in accordance with best practice for landscape analysis and assessment. As a result of this study landscapes with high visual amenity value and landscapes and features that have outstanding values were identified.
Informed by this reassessment the Council has consulted with landowners affected by these significant landscape areas. Extensive consultation with landowners has been undertaken in the following areas:
Limestone Coastline/White Bluffs
Inland Kaikoura and Chalk Ranges
Bryan, Pelorus and Richmond Ranges
Southern Hills
Marlborough Sounds
As a result of this landowner consultation, and following a number of site visits and meetings with landowners, both the landscape maps and the associated rules have been refined within the areas listed above.
For more information on the review process see the Review Process So Far.
Marlborough Landscape Study
The results of the process are compiled in the document "Marlborough Landscape Study - August 2015". The document provides a background to the study, describes Marlborough's landscapes, identifies outstanding natural features and landscapes, identifies landscapes with high amenity, and identifies the values that make the landscapes significant.
** Please note, while smaller PDFs are downloaded directly from this website, larger files are downloaded from Sharefile, Council's file sharing site.
Colour Palettes for Buildings in the Marlborough Landscape
The overall purpose of a colour palette such as this, is to assist in the protection, maintenance and enhancement of Marlborough landscapes through suitable colour selection. This palette does not form part of the Marlborough Environment Plan rule framework.
However, it has been found to be a useful guide for landowners wanting to select an appropriate colour choice. This is particularly the case in sensitive receiving environments, such as high amenity landscape areas and areas with outstanding natural features and landscapes. These landscapes are identified in the Marlborough Environment Plan.