Te Hoiere/Pelorus Catchment Restoration Project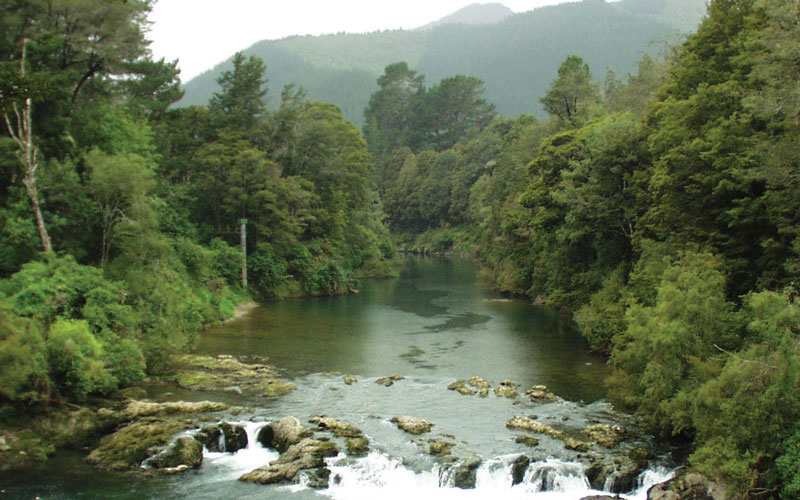 Te Hoiere Pelorus catchment is a special place - a place worth looking after. Which is why Council, Ngāti Kuia, the Department of Conservation and the wider community are coming together for Te Hoiere Pelorus Project - an ambitious approach to look after the whole catchment from the mountains to the sea (ki uta ki tai).
The bush-clad high slopes of the headwaters are home to native trees and endangered species while lower slopes and the valley floor have been developed for forestry and farming.
Like arteries through the landscape, Te Hoiere/Pelorus River and Kaituna River sustain the whole area on their journey down to Motuweka/Havelock estuary and Te Hoiere/Pelorus Sound.
Te Hoiere Project proposes to address land use derived issues and achieve wider conservation goals using a holistic and collaborative approach. The Project's focus is on landscape-scale projects that have environmental, social, economic, and cultural benefits.
See a short video on the Kotahitanga mō te Taiao Alliance
Case for change
Te Hoiere catchment has been identified as an exemplar catchment as a part of the Ministry for the Environment's At Risk Catchments' programme and by DOC as one of its 14 Ngā Awa rivers. The MDC seeks to meet its legislative responsibilities for water quality and Ngāti Kuia strives to implement their kaitiakitanga responsibilities associated with the catchment.
The current environmental quality of Te Hoiere catchment is good, but is deteriorating. This is evident in some of the sub-catchments, where water quality is being degraded, with impacts on the receiving environment; the Motuweka/Havelock Estuary suffers from sedimentation. The Project aims to tackle these problems before the state of the catchment is beyond repair.
Te Hoiere is a landscape with a rich cultural history, multiple stakeholders, a strong primary industry presence, a range of community and customary values and recreational uses. This Project seeks to bring people together to carry out landscape scale restorative actions to increase catchment health and put measures in place to prevent further degradation. Without engaging the local community, integrated management of the catchment will not be possible. Without the structure, direction and resources that the Project proposes, the communication needed to bring about large-scale changes, risks becoming diluted and ineffective.
Due to restricted Agency and Iwi resources, the Project partners alone cannot achieve the outcomes necessary to implement change. A collaborative approach is vital to improve whanaungatanga - the relationships required to reach mutually desirable catchment outcomes; where the pride of work effort and sense of belonging belongs to the people and future generations.