PayMyPark is here
People parking in certain Blenheim CBD areas will be able to use the PayMyPark parking app from the end of June.
With the PayMyPark parking app you will be able to pay for your parking from your smartphone and extend your time remotely. No more searching for coins, no receipt needed and pay only for your actual parking time.
PayMyPark account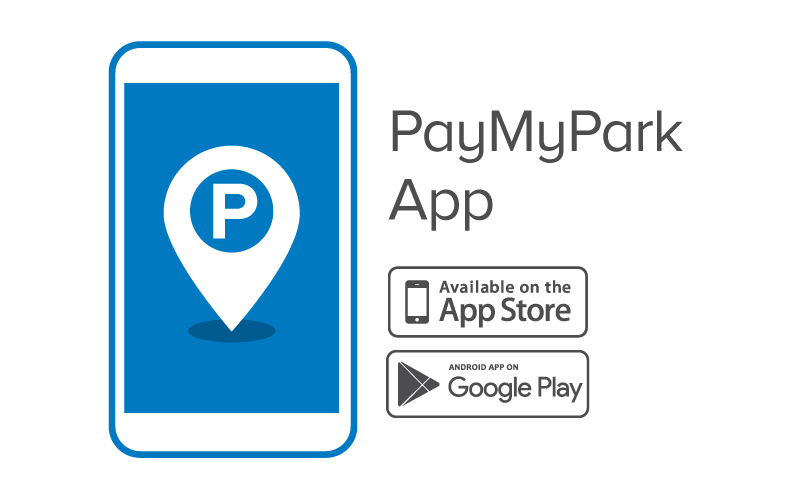 You can choose to have a PayMyPark account, or be a casual user. If you set up an account, you can use the start-stop function only paying for exact parking used. You also keep your fees to a minimum as you only pay when you transfer money to your account.
If you opt to use PayMyPark as a casual user, you pay a 50 cent fee on each transaction.
A full list of fees charged by PayMyPark can be found on their website under PayMyPark Help.
Businesses can set up one account with vehicle registration numbers and all staff use the same account for easy accounting. If staff don't have a smartphone, you can pay for parking from the office using the PayMyPark website.
How to use
Download the free app from:
Register your details
Pre-load credit via credit card, debit card or internet banking to minimise fees.
How to - Picton long term parking coupons
Open the 'PayMyPark App'.
Select 'COUPON PARKING'
In the drop-down box, select the relevant car park and parking time you require (see Picton parking map for long-term parking locations)
Ensure the correct vehicle registration is entered, and hit the Send receipt' togglebar if you wish the app to send you a receipt for the transaction
Either pay with a credit card, or use any available credit you have available on the app.
Benefits
You pay only for parking time you use - no need to guess how long you need to pay for parking.
You can receive an alert when your paid parking is about to expire and extend your time remotely.
If you finish early, you can stop the parking time and get a refund to your account.
You can easily extend your parking time remotely, no need to run back to the parking meter, no more searching for coins.
Simplify your business parking costs with one account for all your vehicles.
The Council does not receive the transaction fees. They are collected by the banks and the app provider. All usual parking charges, times and conditions apply. Check the street signs near your car park for time limits and any other conditions.
For further information, please call Council's Customer Service Centre on 03 520 7400 or email MDC.