Update My Property With QV
Quotable Value Service - Update My Property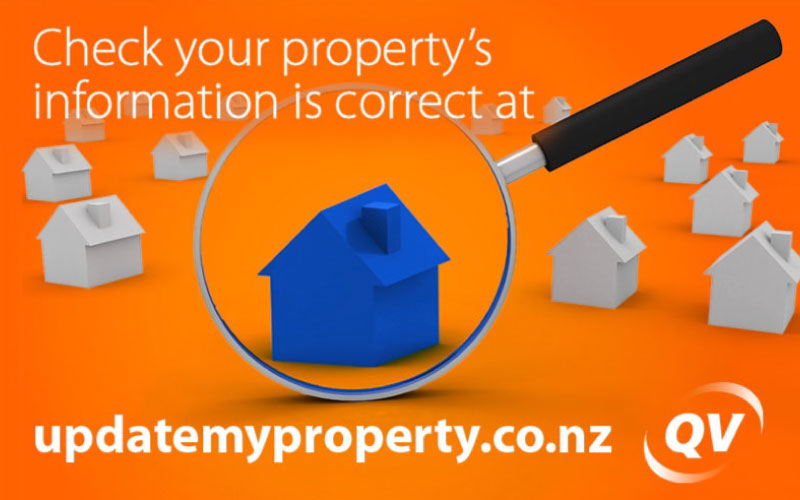 Property owners can now check the information held about their property by Quotable Value and submit changes online relating to that property at:
The aim of this service is to improve the quality and transparency of information on which rating valuations are based.
How do I search for my property?
Go to the Update My Property website and start typing the property address or your valuation reference. Choose your property and click Next'.
Who can I contact if I have a question about Update My Property?
You can email Quotable Value updatemyproperty@qv.co.nz or call 0800 786 822.
What happens after I suggest a change?
Quotable Value will contact you by email if additional information is required and a property valuer will be consulted if necessary. Quotable Value will advise you of the outcome.
Will the value of my property change as a result of providing updated information?
This depends on what information needs updating. For example, a significant change in floor area may require a valuer to inspect the property when they are next in your area. This may then result in the valuation being revised.