Record achievements for Port Marlborough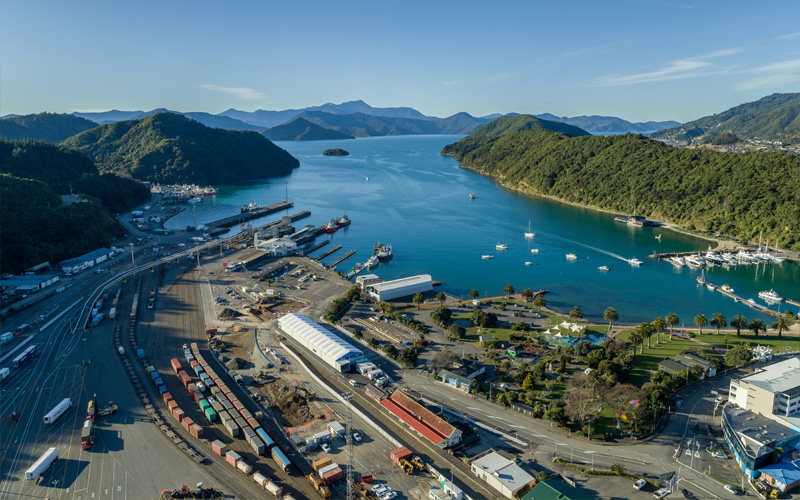 Port Marlborough recently shared highlights from a record breaking year in its new annual report.
There were 1,041,627 passengers through port during the 2022/23 financial year (up 55.3%) and 3,156 vessel visits over 500 gross tonnage which was up 11.9%. The port also achieved record revenue, topping $41 million for the first time, and resulting in a record EBITDA (earnings before interest, taxes, depreciation, and amortization) of $21 million, giving a return of $4.4 million to Marlborough District Council Holdings Ltd, the port's sole shareholder.
CEO Rhys Welbourn said people are Port Marlborough's greatest asset, and the year held a continued focus on health and safety, with the launch of the inaugural Wellbeing Calendar, underscoring the company's commitment to the wellbeing of its team. "Every staff member now earns at or above the Living Wage Aotearoa standards, and significant progress was made on People and Culture programmes including the introduction of new policies and establishment of a new role - General Manager, People and Culture," Mr Welbourn said.
Port Marlborough continues to deliver against its environmental sustainability targets, reporting on these through its Sustainability Scorecard. Over the course of the year, Port Marlborough initiated a project transforming its commercial forest into a permanent carbon sink and invested in more marina recycling facilities to offer customers more environmentally friendly options for vessel waste. A new Environmental Manager was also appointed.
"The financial year marked a significant rebound in prosperity, with the return of cruise ships injecting a much needed boost into the tourism economy following a two-year cruise hiatus due to the pandemic," Mr Welbourn said. "Our new marina, Waikawa North West also provides an additional 251 berths for the boating public."
Community engagement was enhanced with sponsorship of $133K to the community through the Port Marlborough Sounds Discovery Fund, including supporting primary schools with outdoor learning.
"The port's commitment to Kairangatira/delivering excellence was reinforced through numerous commercial partnerships, including with KiwiRail on the Picton ferry precinct redevelopment (iReX), and with Centreport Wellington Ltd on the Marlborough Inland Hub Ltd, a new development in Riverlands providing exporters with a more direct route to market."